Xbox Series X|S & PC Pro AF Headset
XBOX SERIES X/SPLAYSTATION 4, PLAYSTATION 5, & WINDOWS 10/11 PC
Xbox Series X|S & PC Pro AF Headset
XBOX SERIES X/SPLAYSTATION 4, PLAYSTATION 5, & WINDOWS 10/11 PC
Officially licensed by Xbox, the Victrix Pro AF is a streamlined design of the Pro AF ANC, so you get all the best features without sacrificing the audio quality it's known for. After listening to feedback from streamers and esports competitors, we've added a removable microphone feature and on-ear audio controls to the Pro AF. Take your game to the next level, be Pro AF.
Cooling Mechanism

During design research, we observed pro athletes shifting their earcups during short breaks between rounds—seeking relief while they discuss strategy for the next round. We came up with an effective solution using patent pending mechanical levers that open the earcup vents to release heat and humidity without losing team communication at any time.

Ear Cushion Material

Slow return memory foam with protein enriched polyurethane (leatherette) earpads covers

Headset Dimensions

Slider not extended: 7.68" H x 7.47" W x 3.54" D Slider extended: 8.46" H x 7.48" W x 3.54" D

Headband Material

Stainless Steel (SUS301, non-magnetic)

Yoke Material

Aircraft Grade Aluminium Alloy (5052)

Headband Clampforce

500g (4.9N)

Headband Weight

318g

Controls

In-Line Controller

Wearing Style

Over-Ear

Active Noise-Canceling

50mm

Speaker Size

20Hz - 20kHz

Speaker Frequency

32 Ω per Speaker

Nominal Impedence

-45db

Active Noise Cancellation

A gaming headset is only as good as its microphone. Our mechanical mic filter design was originally created for the Cobra attack helicopter, and its violent 120dB unpressurized cockpit. This boom mic will increase player intelligibility in the loudest environments. If a microphone is not your style, it can be replaced with a form-fitting cover to maintain the elegance of the headset while you stream.

Cobra Microphone

6.0mm Bi-Directional Noise-Cancelling

Microphone Type

100Hz - 10kHz

Microphone Frequency Response

-45 ± 3dB

Microphone Sensitivity

60 dB

Microphone Signal-to-Noise Ratio

Wired 3.5mm 4-Pole Jack

Inline Control

20 Hours Typical Usage

Battery Life

2 x AA Alkaline

Battery Type
Pro AF™ Headset

Removable Mic Boom

PC Splitter

User Guide

Oversized Cleaning Cloth

1m Audio Extension Cable
THIS IS VICTRIX PRO AF™
Premium gaming equipment designed for esports athletes and their specific needs in tournaments. This gear will most certainly give you an advantage and help you win. Let us show you how.
COMFORT
We built the lightest esports headset ever. It's light but tough due to the aircraft grade aluminum and stainless steel structures, lightweight polycarbonate and precision mechanical engineering.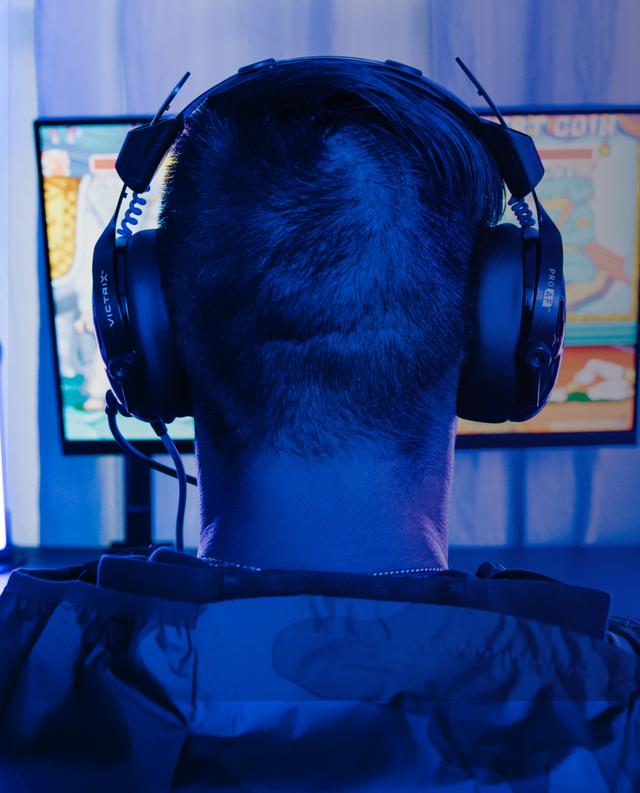 CONTROL
With the needs of players always changing, the Pro AF does as well. With On-Ear controls and a removable microphone the Pro AF can be configured as well as adjusted on the fly.
COOLING MECHANISM
Our ventilation system provides instant relief to the player. Patent pending mechanical levers open the earcup vents to release heat and humidity without losing team communication at any time
FIND THE PERFECT FIT
Models
Price
Compatibility
Wireless
Mic
Bluetooth
Speaker driver
Stereo sound
Onboard controls
Current Product

Xbox Series X|S & PC Pro AF Headset

$179.99

XBOX SERIES X/SPLAYSTATION 4, PLAYSTATION 5, & WINDOWS 10/11 PC

50MM

Xbox Series X|S & PC Atomic White AIRLITE Headset

Shop Now

$29.99

XBOX ONE, XBOX SERIES X/S & WINDOWS 10/11 PC

40MM

Xbox Series X|S & PC Ruby Swirl AIRLITE Headset

Shop Now

$29.99

XBOX ONE, XBOX SERIES X/S & WINDOWS 10/11 PC

40MM

Xbox Series X|S & PC Black AIRLITE PRO Wired Headset

Shop Now

$39.99

XBOX ONE, XBOX SERIES X/S & WINDOWS 10/11 PC

50MM

Xbox Series X|S & PC Purple Fade AIRLITE PRO WIRELESS Headset

Shop Now

$89.99

XBOX ONE, XBOX SERIES X/S & WINDOWS 10/11 PC

50MM

Xbox Series X|S & PC Pro AF Headset

Shop Now

$179.99

XBOX SERIES X/SPLAYSTATION 4, PLAYSTATION 5, & WINDOWS 10/11 PC

50MM