Victrix Control hub
Available on Xbox Series X|S, Xbox One, & Windows 10/11
AVAILABLE FOR ALL VICTRIX CONTROLLERS
All Victrix Pro BFG and Gambit controllers are compatible with the Victrix Control Hub app to fully customize and elevate your game to the next level.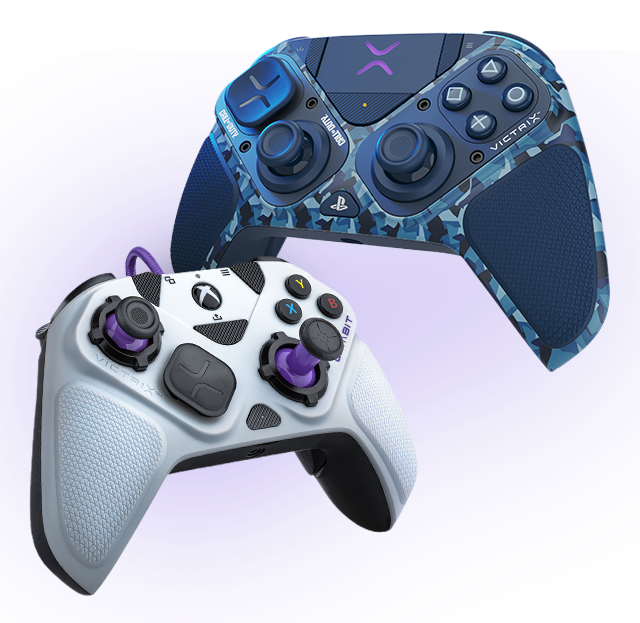 FOR XBOX SERIES X|S, XBOX ONE & WINDOWS 10/11
Whether you play on Xbox or PC, you can get this all-inclusive, free app to personalize your controller. Download the Victrix Control Hub app in the Windows Store on your PC or console today.
Download App
TAILOR-MADE FOR EVERY TYPE OF GAMER
Reconfigure your controller to match your unique gaming style. Set trigger sensitivity, adjust dead zones, and more to maximize your performance.
PROGRAM BACK BUTTONS
Outperform the competition when it matters most. Have faster reactions than your enemies when you use the Victrix Control Hub app to re-map actions to the back buttons.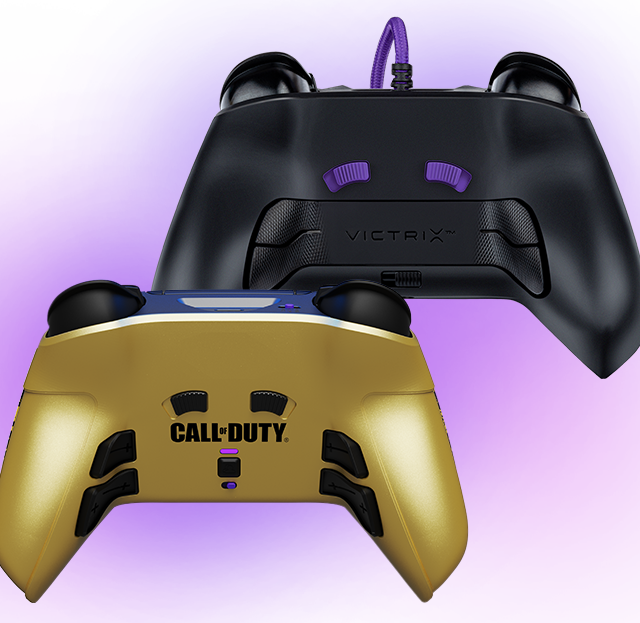 PREMIUM AUDIO SETTINGS
Amplify your audio by adjusting volume output and mic-monitoring levels. Fully customize sound on your Gambit controller with the EQ Band settings, or choose between 3 preset EQ profiles for your Pro BFG controller.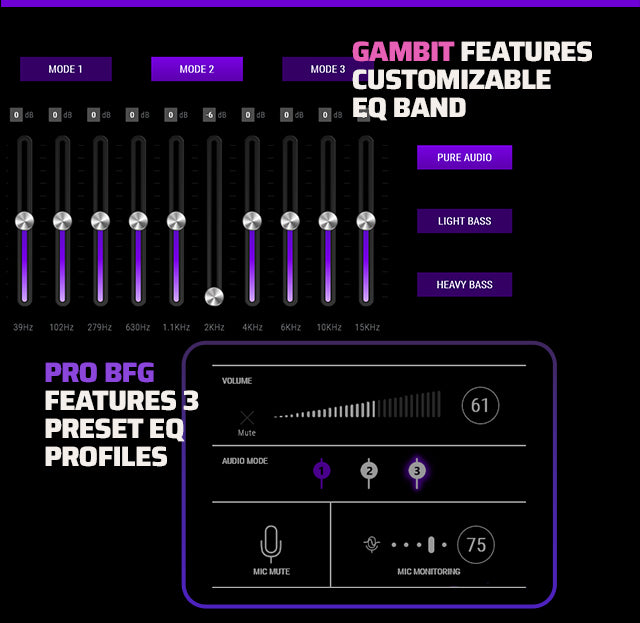 RE-MAP BUTTONS OR ADJUST CONTROLLER RUMBLE
Prefer a certain button layout? Use the re-map feature in the app to program any button to another on either the Gambit or Pro BFG controller. Adjust vibration strength in the Gambit controller to give you more or less rumble while gaming.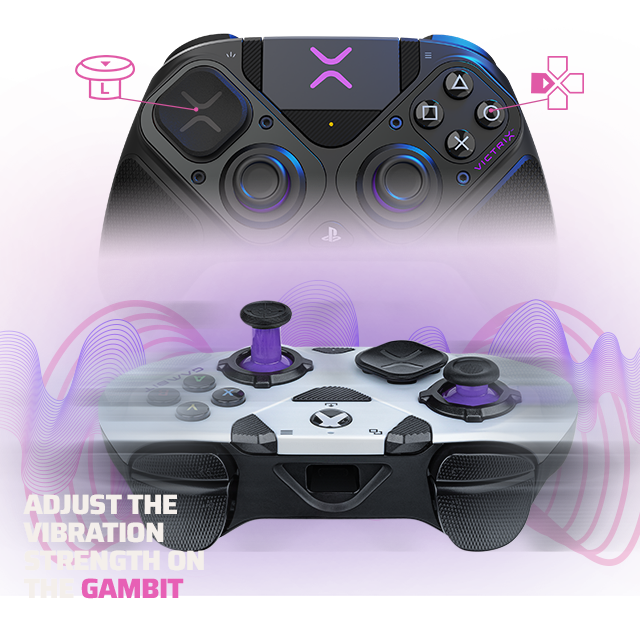 RUN TESTS AND UPDATE FIRMWARE
Keep your controller performing optimally by running lightning fast diagnostic tests on all buttons, triggers, sticks, and audio. You'll also get all the latest firmware pushes through the app so you're always up-to-date.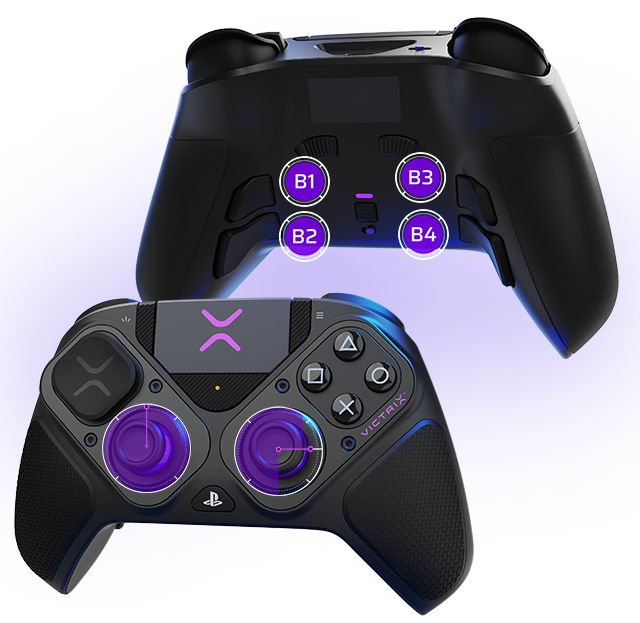 ALL-INCLUSIVE, CUSTOMIZABILITY FOR FREE
With the Victrix Control Hub app, you'll get tons of customization options for your Pro BFG or Gambit controllers, and all for FREE. Download the app from the Windows Store today to start personalizing your gameplay.
Download App