PS5 & PC Victrix Gambit Wireless Headset
PS4, PS5 & WINDOWS 10/11 PC
PS5 & PC Victrix Gambit Wireless Headset
PS4, PS5 & WINDOWS 10/11 PC
Use the Victrix Gambit Wireless Gaming Headset for home and tournament play. Operate wirelessly with a 40-foot connection, or plug in the included 3.5mm cable, with in-line controls, to power your headset and make it competition legal. Hear your enemy before you see them with 3D Audio capabilities on PS5. Experience our Spectral Hearing™ through 50mm HD speaker drivers that deliver a superior dynamic range.
Get all-day comfort and a near-weightless experience with the ultra-lightweight design. Be heard, loud and clear through the bi-directional, noise-canceling mic originally created for the Cobra attack helicopter. As an officially licensed product, you'll get the quality you rely on to make your game-winning moves.
POWERFUL PRO AUDIO

Designed by esports professionals to deliver precision surround sound with 50mm HD Speaker Drivers. Dolby Atmos included with lifetime subscription

WIRELESS & WIRED CAPABILITY

Wirelessly connect up to 40 feet or connect with included 3.5mm cable to power the headset for tournament play. Officially licensed by PlayStation for PlayStation 4 and PlayStation 5.

NOISE-CANCELING MIC

For crystal clear voice audio. Flip up to mute microphone on the fly.

ALL DAY COMFORT

Ultra-Lightweight design, durable frame, cool vegan leather cushions. 16+ Hour battery life for long gaming sessions. USB charging included.
Wireless headset

6-foot charging cable

USB Dongle
ONE HEADSET FOR HOME AND TOURNAMENTS
Whether you're at home enjoying the latest AAA release, or away from the comforts of your couch at a tournament, the Victrix Gambit Wireless Headset has you covered. Use the headset wirelessly up to 40 feet or connect the included 3.5mm cable, with in-line controls, for tournament play or to power the headset.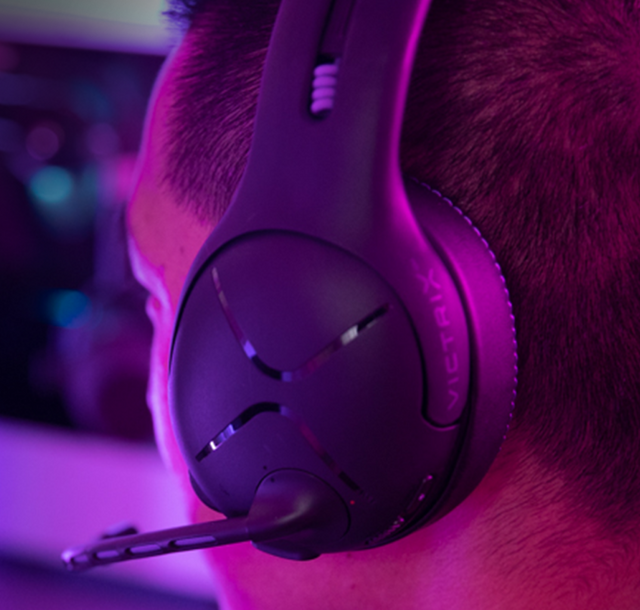 HEAR YOUR ENEMY BEFORE YOU SEE THEM
Surround sound capabilities accurately determine both the direction and distance of footsteps, shots, vehicles, and enemies to take them down before they ever see you coming. Use 3D Audio on the PS5 version for an immersive experience.
Spectral Hearing™
With a finely tuned acoustic cavity design and large precision engineered 50mm speaker drivers, Spectral Hearing™ delivers an expansive, clear sound with wide dynamic range, thunderous lows, and crisp highs. Victrix technology delivers an expertly crafted sound stage built to maximize Dolby Atmos and 3D Audio on PS5.
BLOCK OUT DISTRACTIONS
Hear what matters most so you can remain focused on winning your match. The Victrix Gambit Wireless Headset features noise-isolating earcups wrapped in a plush, vegan leather to shut out unwanted ambient noises, and keep you comfortable during the long days at tournaments or on your couch.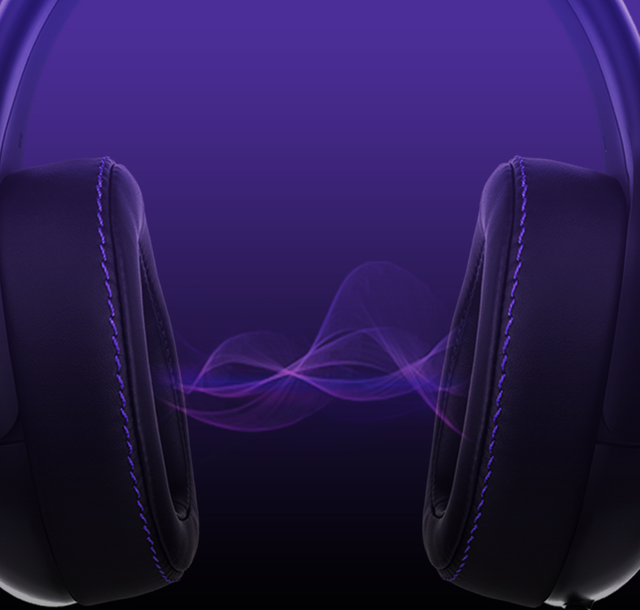 UNMATCHED AUDIO CONTROL
Only the Victrix Gambit Wireless Headset features a 3-stage adjustable mic monitor for best-in-class voice control. Adjust your audio levels effortlessly with on-ear audio controls in wireless mode or in-line audio controls in wired tournament mode. Need to go silent? With the flip-to-mute mic feature, you can mute yourself on the fly.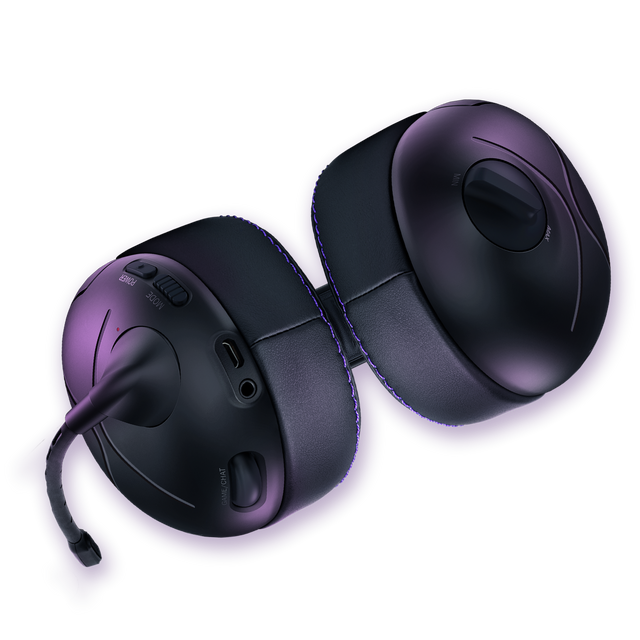 ALL-DAY COMFORT
No more headset fatigue. The Victrix Gambit Wireless Headset provides maximum comfort with an ultra-lightweight design and split headband cushion for a near-weightless experience. Its soft cushion earcups are wrapped in premium vegan leather to keep pressure off your ears and support long hours of gameplay.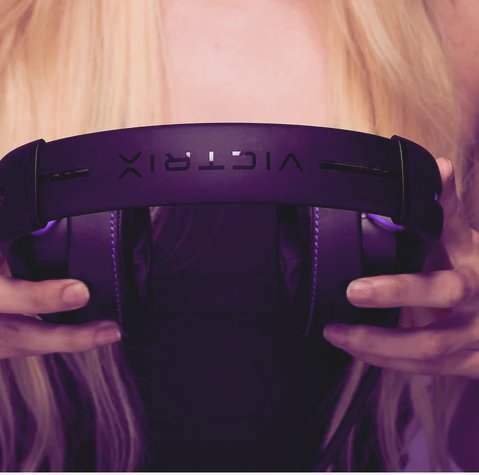 FIND THE PERFECT FIT
Models
Price
Compatibility
Wireless
Mic
Bluetooth
Speaker driver
Stereo sound
Onboard controls
Current Product

PS5 & PC Victrix Gambit Wireless Headset

$129.99

PS4, PS5 & WINDOWS 10/11 PC

50MM

DOLYB ATMOS

Xbox Series X|S & PC Atomic White AIRLITE Headset

Shop Now

$14.99

XBOX ONE, XBOX SERIES X/S & WINDOWS 10/11 PC

40MM

Xbox Series X|S & PC Ruby Swirl AIRLITE Headset

Shop Now

$15.99

XBOX ONE, XBOX SERIES X/S & WINDOWS 10/11 PC

40MM

Xbox Series X|S & PC Black AIRLITE PRO Wired Headset

Shop Now

$39.99

XBOX ONE, XBOX SERIES X/S & WINDOWS 10/11 PC

50MM

Xbox Series X|S & PC Purple Fade AIRLITE PRO WIRELESS Headset

Shop Now

$39.99

XBOX ONE, XBOX SERIES X/S & WINDOWS 10/11 PC

50MM

Xbox Series X|S & PC Pro AF Headset

Shop Now

$129.99

XBOX SERIES X/SPLAYSTATION 4, PLAYSTATION 5, & WINDOWS 10/11 PC

50MM