REALMz™
Immerse yourself in a realm of possibilities with this new line of uniquely collectible gaming accessories.
EXPLORE THE REALMZ
REALMz takes the worlds of your favorite games and transports them into a controller or headset. You can collect, display, and play with these eye-catching gaming accessories, and explore the stories built inside each one.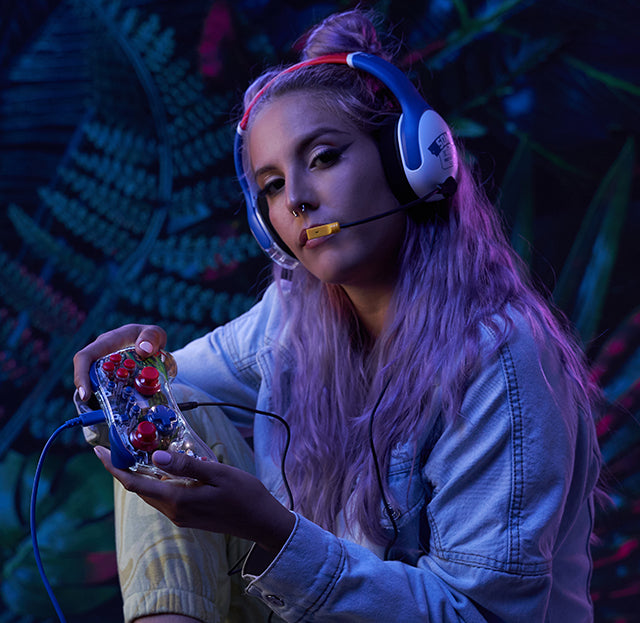 COLLECT THE REALMZ
Hold the game realms in the palms of your hands with these one-of-a-kind gaming accessories featuring a figurine inside the controller or headset. The unique, multi-layered design uses iconic game scenes and artwork to build your favorite worlds into a controller or headset and create a completely immersive gaming experience.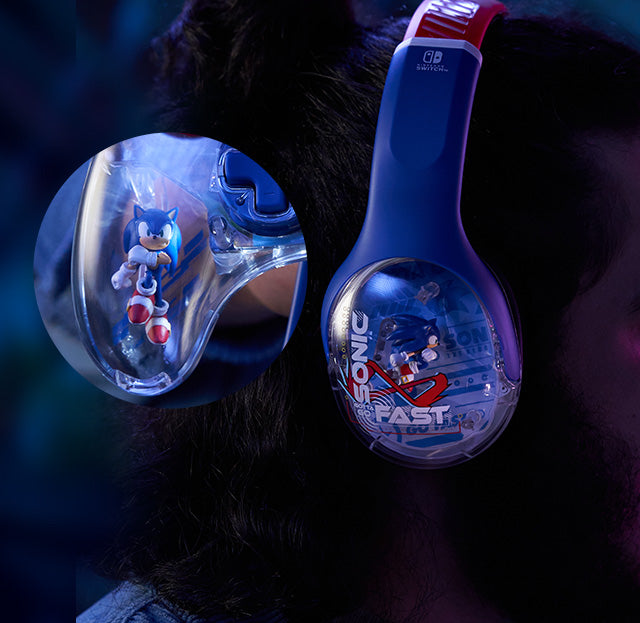 LIGHT UP THE REALMZ
Brighten your gameplay with the built-in LEDs in the REALMz controller lines. Create additional dimensions to the story with four fun, pre-set lighting effects on the A, B, X, and Y buttons.
NINTENDO SWITCH™ REALMZ
Experience a new realm of gaming on the Nintendo Switch with our controllers and headset officially licensed by Nintendo®.
Shop Now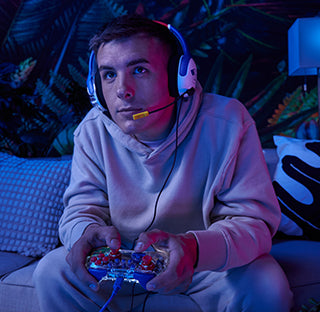 XBOX REALMZ
Discover a new dimension of gaming on Xbox Series X|S, Xbox One, or Windows 10/11 PC with our controller officially licensed by Xbox.
Shop Now