Nintendo Switch REALMz™ Wired Headset: Sonic Go Fast
NINTENDO SWITCH, NINTENDO SWITCH LITE, NINTENDO SWITCH - OLED MODEL
Nintendo Switch REALMz™ Wired Headset: Sonic Go Fast
NINTENDO SWITCH, NINTENDO SWITCH LITE, NINTENDO SWITCH - OLED MODEL
Get immersed in the realm of possibilities with the Sonic Go Fast REALMz™ Wired Headset. All-day comfort and fine-tuned audio pair with a collectible figurine and multi-layered design for a one-of-a-kind, officially licensed headset.

Officially Licensed by Nintendo
Multi-Layered Design

See-through shell with multi-layered design featuring iconic game scenes

Wearing Style

Plush, over-ear design

Audio

Fine-tuned 40mm speaker drivers and a noise-canceling microphone

Volume & Mic Controls

On-ear volume dial and flip-to-mute microphone feature

Headset Material

Durable, lightweight polypropylene headband and soft, foam earcup padding wrapped in a breathable fabric

Official License

Officially licensed by Nintendo® & SEGA®
Nintendo Switch Wired Headset
OFFICIALLY LICENSED
®Nintendo Switch™, Nintendo Switch Lite™, Nintendo Switch™ - OLED Model, PC, Mac, tablet, and phone compatible.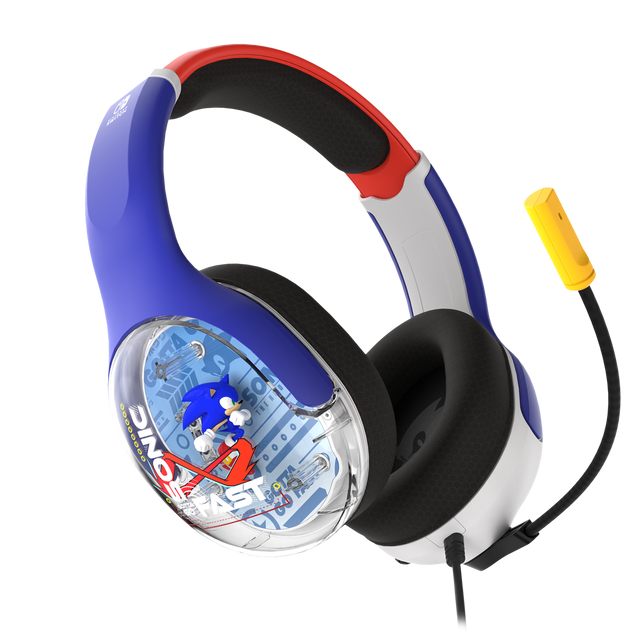 MULTI-LAYERED DESIGN
One-of-a-kind headset featuring a collectible figurine captured inside the earcup and a multi-layered design that immerses you in the world of your favorite game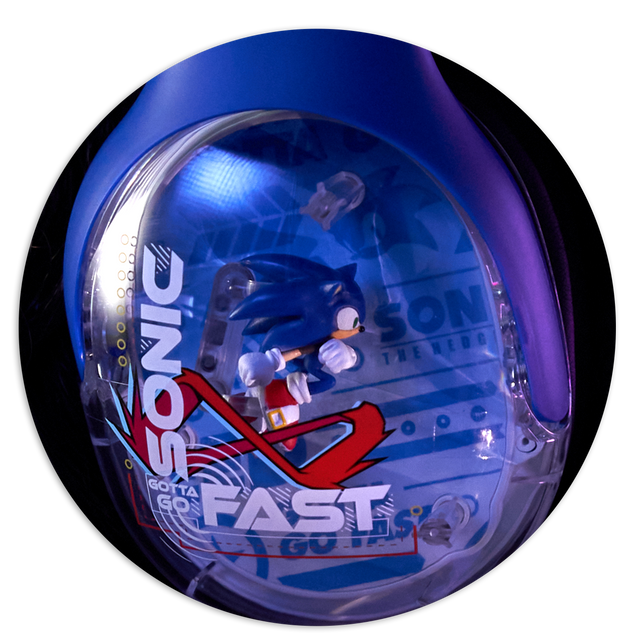 ALL-DAY COMFORT
Made with lightweight materials, soft cushions, and an over-the-ear design, you can wear the headset all day without fatigue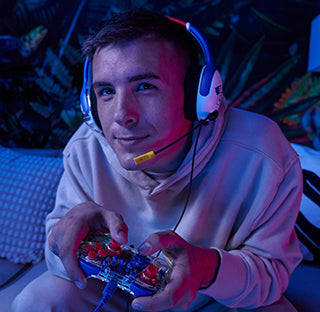 FIND THE PERFECT FIT
Models
Price
Compatibility
Wireless
Bluetooth
Speaker driver
Stereo sound
Onboard controls
Current Product

Nintendo Switch REALMz™ Wired Headset: Sonic Go Fast

$39.99

NINTENDO SWITCH, NINTENDO SWITCH LITE, NINTENDO SWITCH - OLED MODEL

40MM

Nintendo Switch Aloha AIRLITE Wired Headset

Shop Now

$24.99

NINTENDO SWITCH, NINTENDO SWITCH LITE, NINTENDO SWITCH - OLED MODEL

Nintendo Switch Black AIRLITE Wired Headset

Shop Now

$24.99

NINTENDO SWITCH, NINTENDO SWITCH LITE, NINTENDO SWITCH - OLED MODEL

Nintendo Switch Neon Splat AIRLITE Wired Headset

Shop Now

$24.99

NINTENDO SWITCH, NINTENDO SWITCH LITE, NINTENDO SWITCH - OLED MODEL