Nintendo Switch Mario Kart Racers REMATCH Wired Controller
Nintendo Switch Mario Kart Racers REMATCH Wired Controller
NINTENDO SWITCH, NINTENDO SWITCH - OLED MODEL
Nintendo Switch Mario Kart Racers REMATCH Wired Controller
NINTENDO SWITCH, NINTENDO SWITCH - OLED MODEL
Ready for a rematch? With the customizable features, in-game audio, and USB-chat capabilities, the REMATCH Wired Controller for Nintendo Switch™ is fit to defeat any foe.
Programmable Back Buttons
Officially Licensed by Nintendo
Adjustable Volume Control
Mappable Back Buttons

Program back buttons for customized gameplay

Audio

Standard 3.5mm stereo headset jack for in-game audio and mic

Volume & Mic Controls

Volume control with D-Pad

Connection

10ft USB Cable for Switch

Ergonomic

Features a sleek design with non-slip grips and textured trigger and shoulder buttons

Officially Licensed

Officially licensed by Nintendo
Switch Controller with 10-foot cable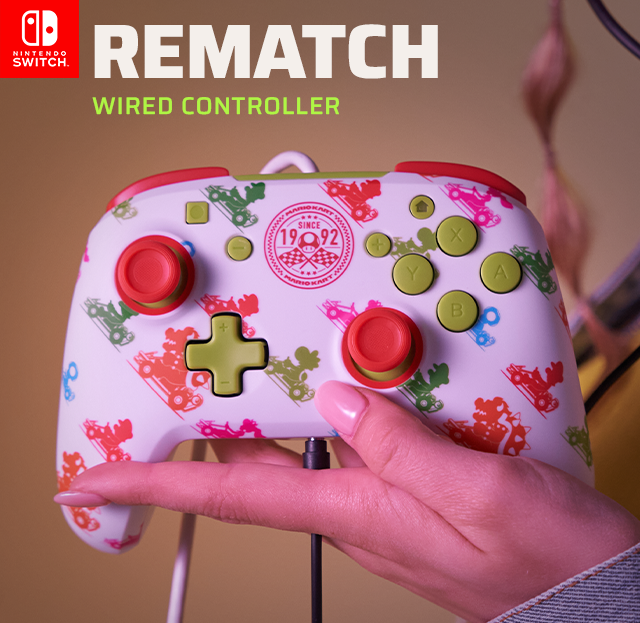 OFFICIALLY LICENSED
Works with Nintendo Switch™ and Nintendo Switch™ - OLED Model
Program Back Buttons
Re-map functions to the back buttons for quicker reactions and to customize your gameplay
BUILT-IN AUDIO
3.5mm audio jack supports USB-chat in compatible titles, and immersive audio in all games
Simple Audio Controls
Easily adjust volume using the patented controls directly on the D-pad, so you never need to interrupt gameplay
get THE total PACKAGE
Shop our gaming accessory collections featuring your favorite characters and styles.
SHOP CASES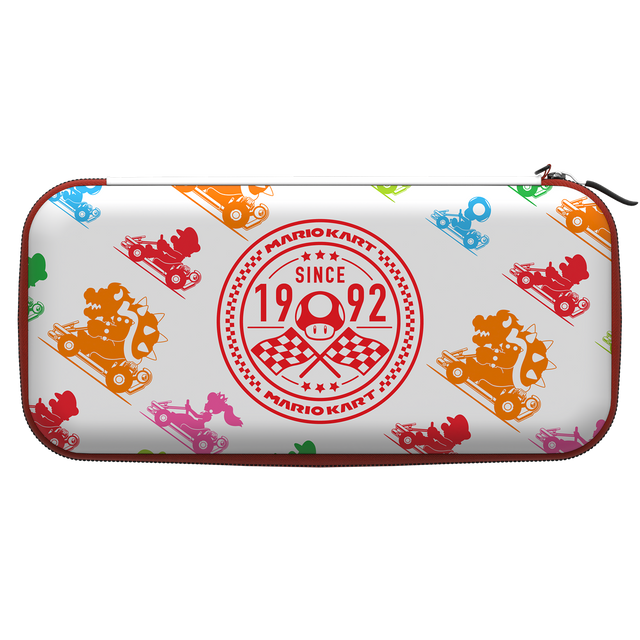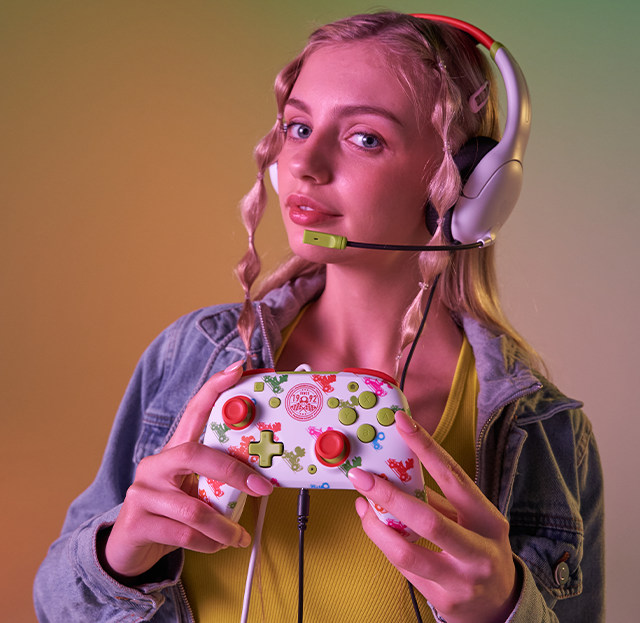 FIND THE PERFECT FIT
Models
Price
Compatibility
Wireless
Audio controls
Share button
Customizable via app
Back paddle buttons
Customizable led lighting
Current Product

Nintendo Switch Mario Kart Racers REMATCH Wired Controller

$27.99

NINTENDO SWITCH, NINTENDO SWITCH - OLED MODEL

Nintendo Switch Bowser Rock Candy Controller

Shop Now

$22.99

NINTENDO SWITCH, NINTENDO SWITCH - OLED MODEL

Nintendo Switch Link Breath of the Wild REMATCH Controller

Shop Now

$27.99

NINTENDO SWITCH, NINTENDO SWITCH - OLED MODEL

Nintendo Switch 1-UP Glow in the Dark REMATCH Controller

Shop Now

$27.99

NINTENDO SWITCH, NINTENDO SWITCH - OLED MODEL

Nintendo Switch Afterglow Wireless Controller

Shop Now

$49.99

NINTENDO SWITCH, NINTENDO SWITCH - OLED MODEL