Nintendo Switch Bowser Rock Candy Controller
Nintendo Switch Bowser Rock Candy Controller
NINTENDO SWITCH, NINTENDO SWITCH - OLED MODEL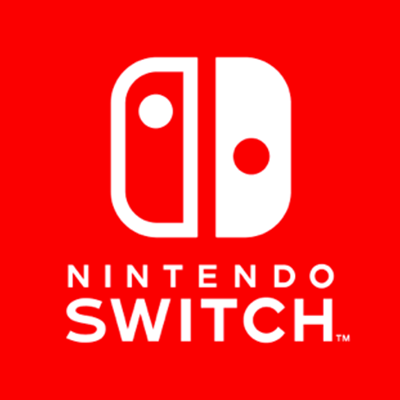 Nintendo Switch Bowser Rock Candy Controller
NINTENDO SWITCH, NINTENDO SWITCH - OLED MODEL
There's no sweeter controller on the market! Express yourself with the bright colors and characters of the Lemon Bomb Bowser Rock Candy Wired Controller for Nintendo Switch™. With a compact design, meant to fit comfortably in hands of all sizes, this officially licensed controller is built for endless hours of fun!
Durable, See-Through Body
Officially Licensed by Nintendo
Durable for Travel and Kids

Vibrantly colored, clear light polycarbonate hard shell prevents damage and need for a replacement.

Lightweight, Easy-to-Hold

Ergonomically designed new size fits hands more comfortably than alternatives. Thoughtful gift for Christmas, Holidays, Birthdays, and stocking stuffers for kids and young-at-heart adults.

Clear Body

Let you see the controller's inner circuitry for those interested in science, engineering or electronics. Sleek, concave thumbsticks allow for optimal precision. Includes a detachable 8-foot micro USB cable for plenty of room to play.

Official License

Officially Licensed by Nintendo for Switch, Switch OLED, and Switch Lite (w/ USB-A to USB-C Adapter). Transparent Blue Featuring Link from Zelda Breath of the Wild
Switch Controller with 10-foot cable
OFFICIALLY LICENSED
Works with Nintendo Switch™ and Nintendo Switch™ - OLED Model
Durable, See-Through Frame
Clear shell lets you see the inner circuitry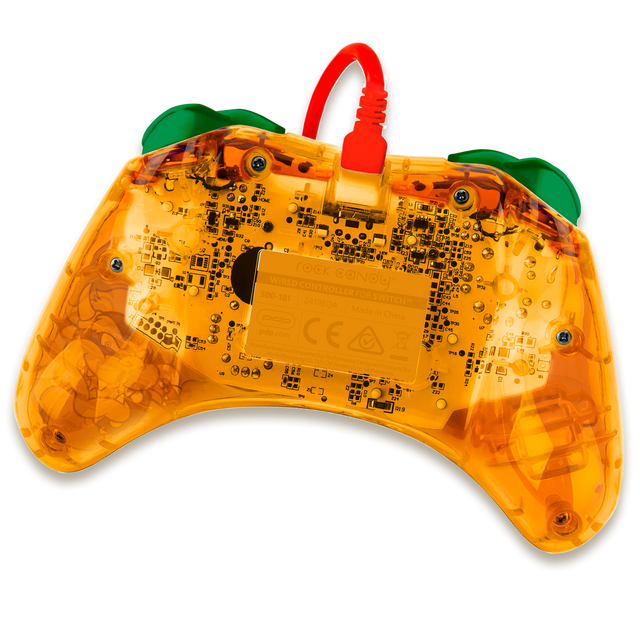 Comfortable & Compact
Ergonomically designed for hands of all sizes
Optimal Precision & Aim
Concave thumbsticks for extra control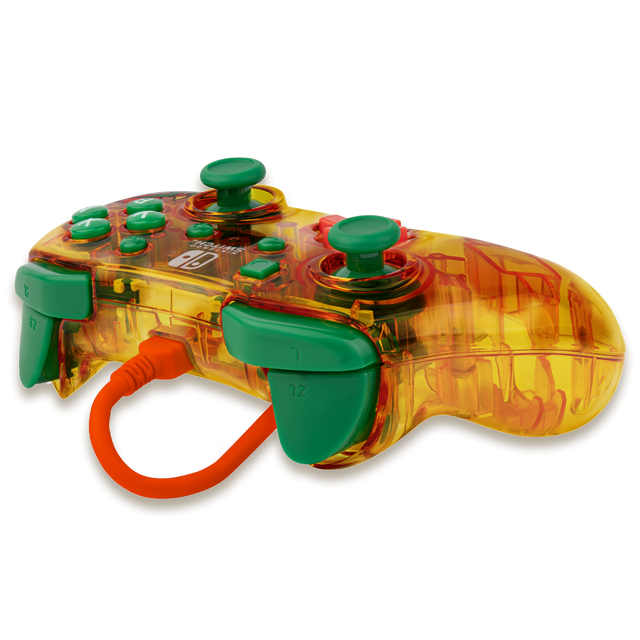 get THE total PACKAGE
Treat your gamer to a colorful controller perfect for all ages.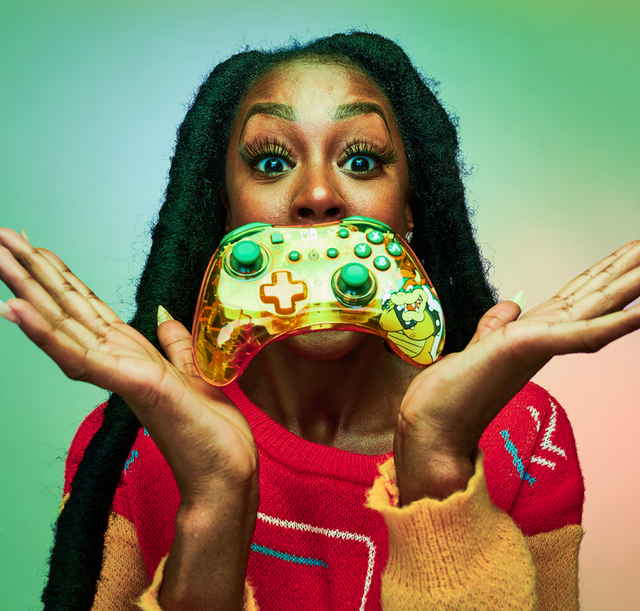 FIND THE PERFECT FIT
Models
Price
Compatibility
Wireless
Mic
Bluetooth
Speaker driver
Stereo sound
Onboard controls
Current Product

Nintendo Switch Bowser Rock Candy Controller

$22.99

NINTENDO SWITCH, NINTENDO SWITCH - OLED MODEL

40MM

Nintendo Switch Bowser Rock Candy Controller

Shop Now

$22.99

NINTENDO SWITCH, NINTENDO SWITCH - OLED MODEL

40MM

Nintendo Switch Link Breath of the Wild REMATCH Controller

Shop Now

$27.99

NINTENDO SWITCH, NINTENDO SWITCH - OLED MODEL

Nintendo Switch 1-UP Glow in the Dark REMATCH Controller

Shop Now

$27.99

NINTENDO SWITCH, NINTENDO SWITCH - OLED MODEL

Nintendo Switch Afterglow Wireless Controller

Shop Now

$49.99

NINTENDO SWITCH, NINTENDO SWITCH - OLED MODEL