Nintendo Switch Hero of Time REMATCH Wireless Controller
Nintendo Switch Hero of Time REMATCH Wireless Controller
NINTENDO SWITCH, NINTENDO SWITCH - OLED MODEL
Nintendo Switch Hero of Time REMATCH Wireless Controller
NINTENDO SWITCH, NINTENDO SWITCH - OLED MODEL
Recharge your gaming with the REMATCH Wireless Controller for Nintendo Switch™. Game for hours on end with the eco-friendly, 40-hour rechargeable battery, 30-foot wireless range, and comfortable, ergonomic design.
Programmable Back Buttons
Officially Licensed by Nintendo
Mappable Back Buttons

Program back buttons for customized gameplay

Eco-Friendly Battery

Built-in rechargeable battery with 40+ hours of life

Wireless Controller

Reliable, 30-foot wireless range

Ergonomic

Expertly designed with textured, non-slip grips

Officially Licensed

Officially licensed by Nintendo®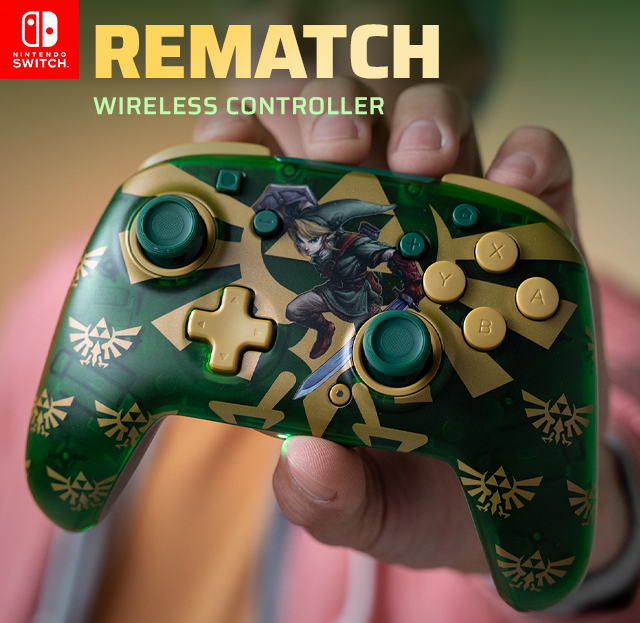 OFFICIALLY LICENSED
Works with Nintendo Switch™ and Nintendo Switch™ - OLED Model
PROGRAM BACK BUTTONS
Map controller functions to the two programmable back buttons to take down the ops quickly and efficiently.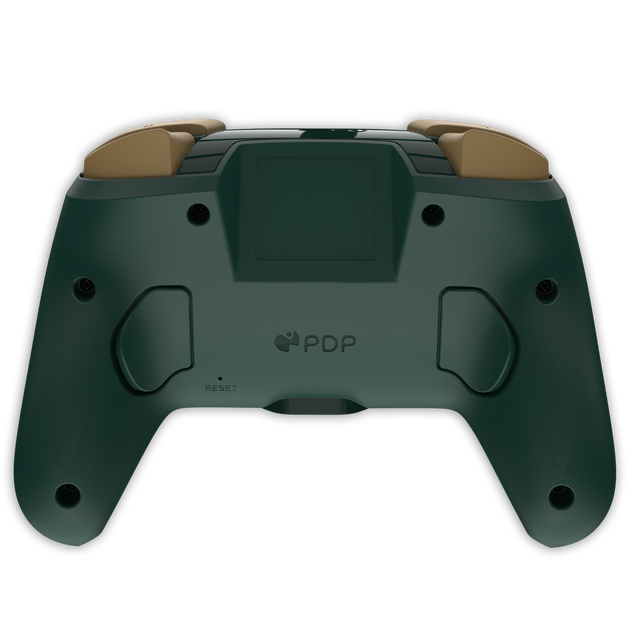 RECHARGEABLE BATTERY
Built-in, rechargeable battery with up to 40 hours of play time on a single charge.
CONNECT WIRELESSLY
Get comfy on the couch with the 30-foot wireless connection.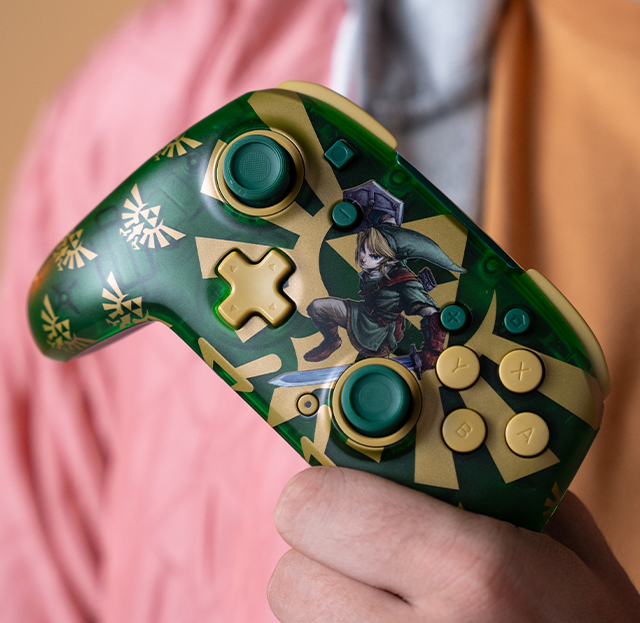 FIND THE PERFECT FIT
Models
Price
Compatibility
Wireless
Audio controls
Share button
Customizable via app
Back paddle buttons
Customizable led lighting
Current Product

Nintendo Switch Hero of Time REMATCH Wireless Controller

$44.99

NINTENDO SWITCH, NINTENDO SWITCH - OLED MODEL

Nintendo Switch Bowser Rock Candy Controller

Shop Now

$22.99

NINTENDO SWITCH, NINTENDO SWITCH - OLED MODEL

Nintendo Switch Link Breath of the Wild REMATCH Controller

Shop Now

$27.99

NINTENDO SWITCH, NINTENDO SWITCH - OLED MODEL

Nintendo Switch 1-UP Glow in the Dark REMATCH Controller

Shop Now

$27.99

NINTENDO SWITCH, NINTENDO SWITCH - OLED MODEL

Nintendo Switch Afterglow Wireless Controller

Shop Now

$49.99

NINTENDO SWITCH, NINTENDO SWITCH - OLED MODEL