Nintendo Switch REMATCH GLOW Wireless Controller Super Star
Nintendo Switch REMATCH GLOW Wireless Controller Super Star
NINTENDO SWITCH, NINTENDO SWITCH - OLED MODEL
Nintendo Switch REMATCH GLOW Wireless Controller Super Star
NINTENDO SWITCH, NINTENDO SWITCH - OLED MODEL
Power up your play with the 40-hour rechargeable battery and unique, glow in the dark design of the REMATCH GLOW Wireless Controller for Nintendo Switch™.
Officially Licensed by Nintendo
Customizable Pro Controller

Change gamepad faceplates and joysticks / thumbsticks for the perfect layout.

Wireless Switch Controller

Works up to 40 feet with built-in long lasting rechargeable battery and reliable, low latency connection.

Pro Paddle and Customizable Buttons

Program buttons & triggers to improve your game and customize the controller to how you play. Durable build with replacement parts kids and travel.

Motion Control

Enhance your play for motion sensing games like Mario Kart 8, Mario Party, Arms, Splatoon 2, Zelda Breath of the Wild and Doom Perfect gift for gamers, back-to-school, birthdays, & holidays. Great for long car rides.l

Ergonomics

Features a sleek design with non-slip grips and textured trigger and shoulder buttons.

Official License

Official Licensed Nintendo Controller for Switch, Switch Lite, and new Switch OLED.
OFFICIALLY LICENSED
Works with Nintendo Switch™ and Nintendo Switch™ - OLED Model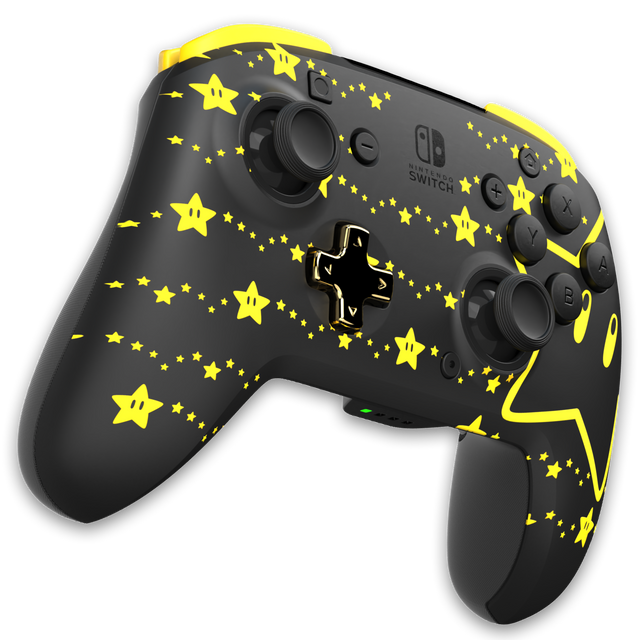 GLOWS IN THE DARK
Power up your play with the unique design that glows in the dark after exposure to light.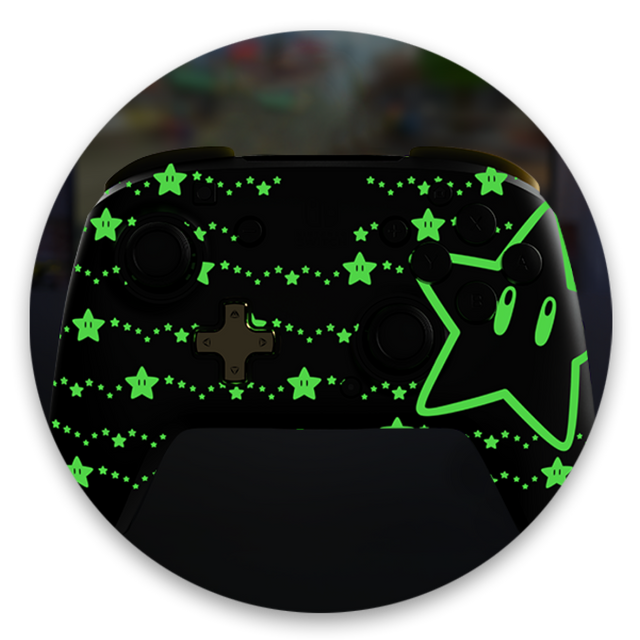 CONNECT WIRELESSLY
Get comfy on the couch with the 30-foot wireless connection.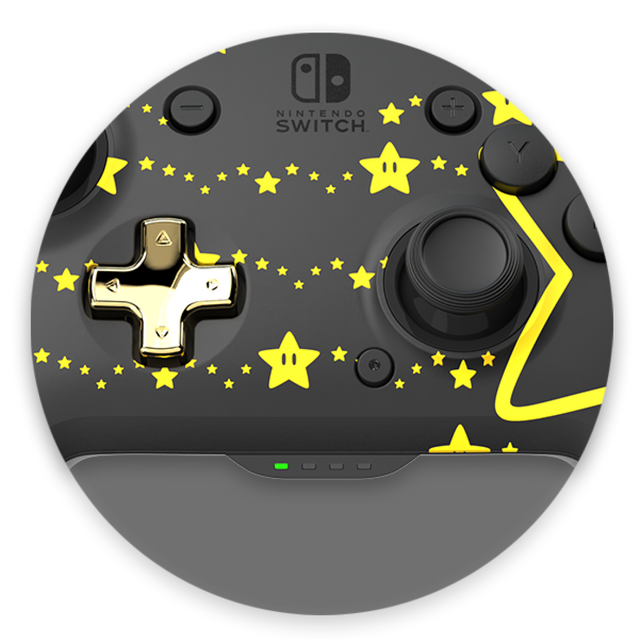 IT'S A MATCH
Play all day in the AIRLITE Wired Headset. Built for comfort and immersive gameplay, you'll never want to take off this thoughtfully designed headset.
SHOP HEADSETS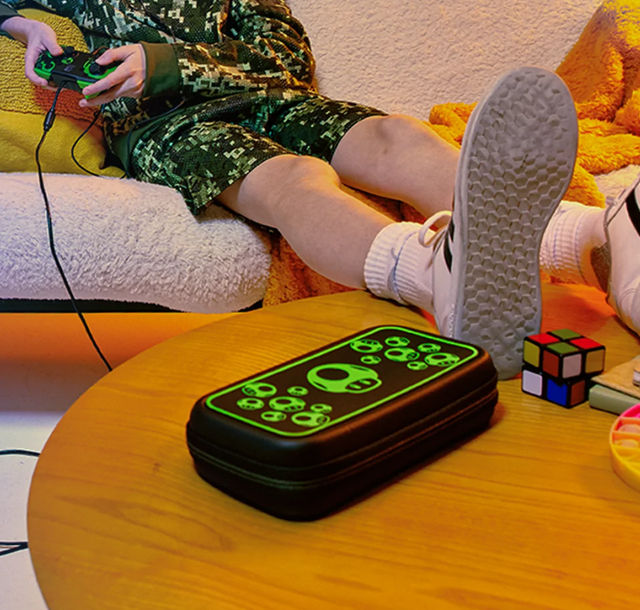 FIND THE PERFECT FIT
Models
Price
Compatibility
Wireless
Audio controls
Share button
Customizable via app
Back paddle buttons
Custimizable led lighting
Current Product

Nintendo Switch REMATCH GLOW Wireless Controller Super Star

$54.99

NINTENDO SWITCH, NINTENDO SWITCH - OLED MODEL

Nintendo Switch Bowser Rock Candy Controller

Shop Now

$22.99

NINTENDO SWITCH, NINTENDO SWITCH - OLED MODEL

Nintendo Switch Link Breath of the Wild REMATCH Controller

Shop Now

$27.99

NINTENDO SWITCH, NINTENDO SWITCH - OLED MODEL

Nintendo Switch 1-UP Glow in the Dark REMATCH Controller

Shop Now

$27.99

NINTENDO SWITCH, NINTENDO SWITCH - OLED MODEL

Nintendo Switch Afterglow Wireless Controller

Shop Now

$49.99

NINTENDO SWITCH, NINTENDO SWITCH - OLED MODEL